Dmitry Gutov. Rembrandt's Drawings
Past exhibition
Dmitry Gutov:

"My work with Rembrandt's drawings in metal has the following prehistory:
Not far from where I live in Moscow lies the Kuzminsky forest. In the Soviet era, the inhabitants of nearby five-story apartment houses took hold of small plots in this forest to illegally grow vegetables. To protect their meager harvests, they build incredibly durable fences made of metal beds, girders, wires, meshwork, and pipes. Today, all these fences have fallen into disrepair, making them all the more expressive.
In 2007, inspired by those fences, I made a series of 6 metal works for "documenta 12". These pieces made on themes from Chinese and Japanese calligraphy, as well as an autograph from one of Beethoven's letters, and a letter drawing by Karl Marx, one that I had previously tried to interpret as a painting. This was a metal rendering of a manuscript page from The German Ideology. The page is divided into two parts. On the left, one clearly recognizes the handwriting of Engels; on the right, there is a large number of profiles. Marx never made any drawings in his manuscripts, so this is a strange exception.
This piece on Marx was the first of the series, and the one in which all the technologies were developed for use later on. But from then on, I focused more on calligraphy. Marx turned out to be an exception in my series; even if his drawings are quite schematic, they still depict people and not the kind of abstract curves that work so well in metal in metal constructions. But I really wanted to return to that initial experience, and Rembrandt's drawings provide the best of all possibilities with their ideal balance between a calligraphic line and realist precision.

While I was making the page from The German Ideology, I simply couldn't understand what was wrong: why didn't this piece satisfy me, even if it was quite precise in all respects. That continued until we started to increase the depth of the image, though still quite sheepishly. Now, Rembrandt's drawings have been executed with a depth of 35 to 40 cm. This creates a parallax effect in viewing, that is, the image changes constantly as the viewer moves, while the original Rembrandt drawing can only be seen from one singular point of view.

Most of Rembrandt's drawings have a rather small format; their size often doesn't even exceed a page in this book. But in these metal versions, they have been magnified a hundred times or more. This giant "blow-up" effect is one of my favorite devices. But one of the miracles of old art is that it can survive any magnification."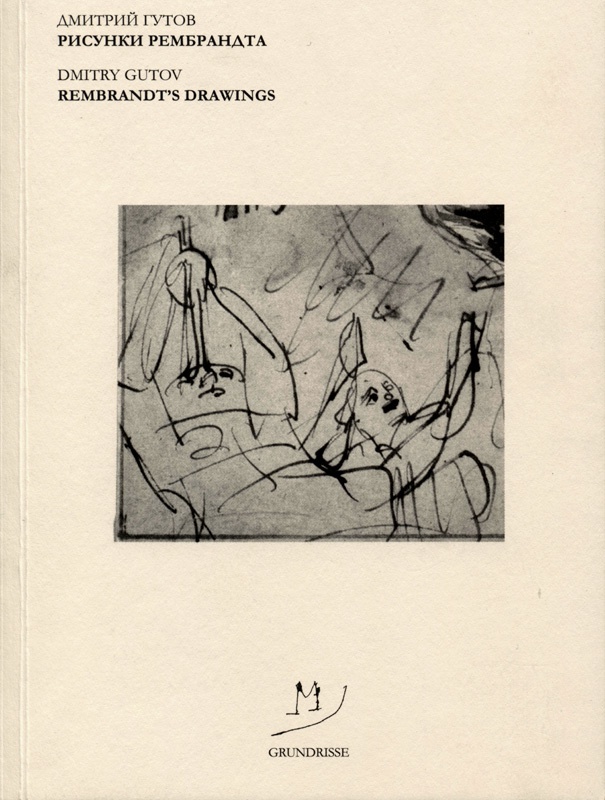 Exhibition edition of album "Rembrandt's drawings" by Dmitry Gutov.